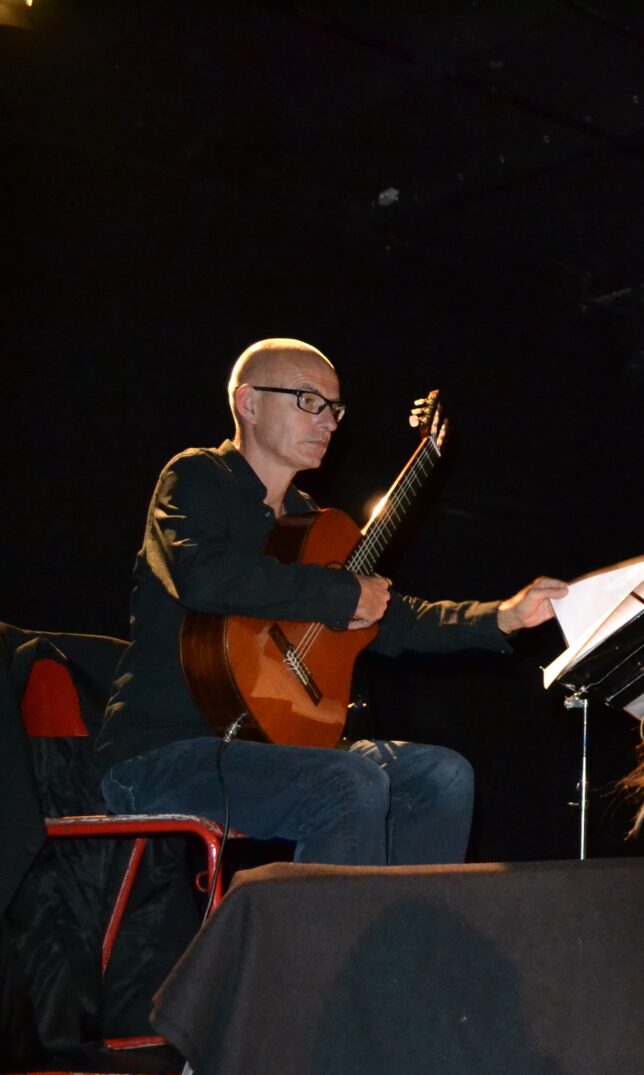 .
.
"music in an intimate setting"
.
.
.
.
"Deep affection is perhaps the most meaningful word to describe Florian Richter's guitar work. It floats in the mist somewhere between classical music and jazz, in a nether land that Florian has staked out as his own personal territory; a musical mode of rare beauty and singular expression. The guitar work of great guitarists like Ralph Towner and Egberto Gismonti come to mind when listening to his music".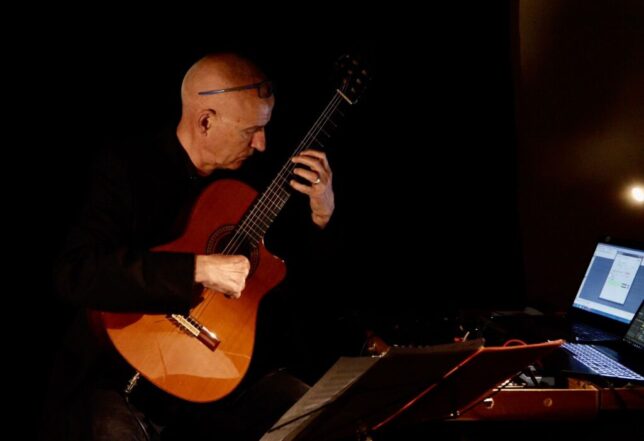 "He played it marvelously, having the sound waves of his classical guitar filling the room in a complete consolidation of melody and harmony".
"It's a completely distinctive sound, highly personal and original not only in the tones Florian Richter's fingers draw from the guitar, but also in the musical vocabulary he brings to the music".
Lately I have composed 2 different concert programs:
guitar – solo, own compositions, jazzy, contemporary, very different atmospheres, +/- 90 minutes
guitar + sound design, sound images, meditative, spheric, melodic ambient music, +/- 90 minutes
It is also possible to combine these 2 programs. The length is flexible.
For concerts, exhibitions, openings, lectures, events, receptions, …….., etc.
booking: info@florianrichter.nl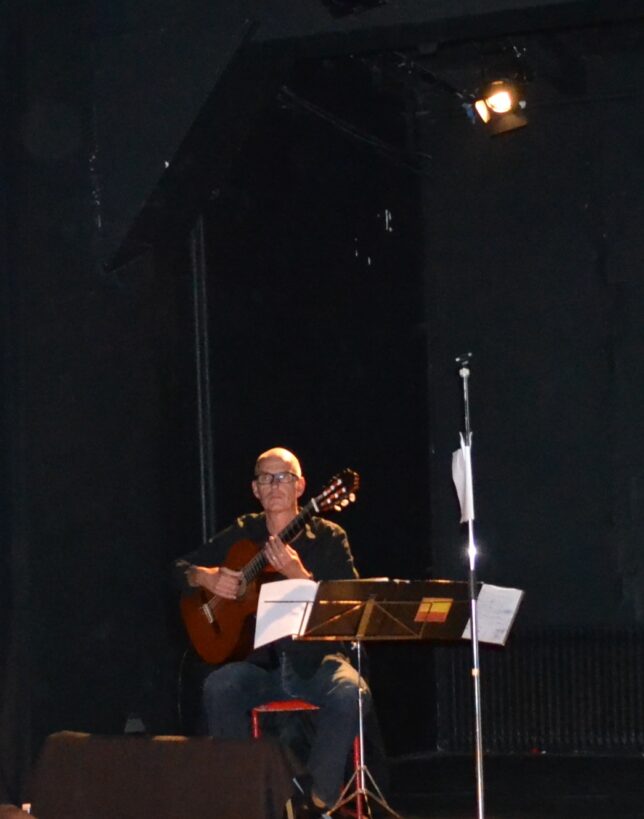 autumn 2022: